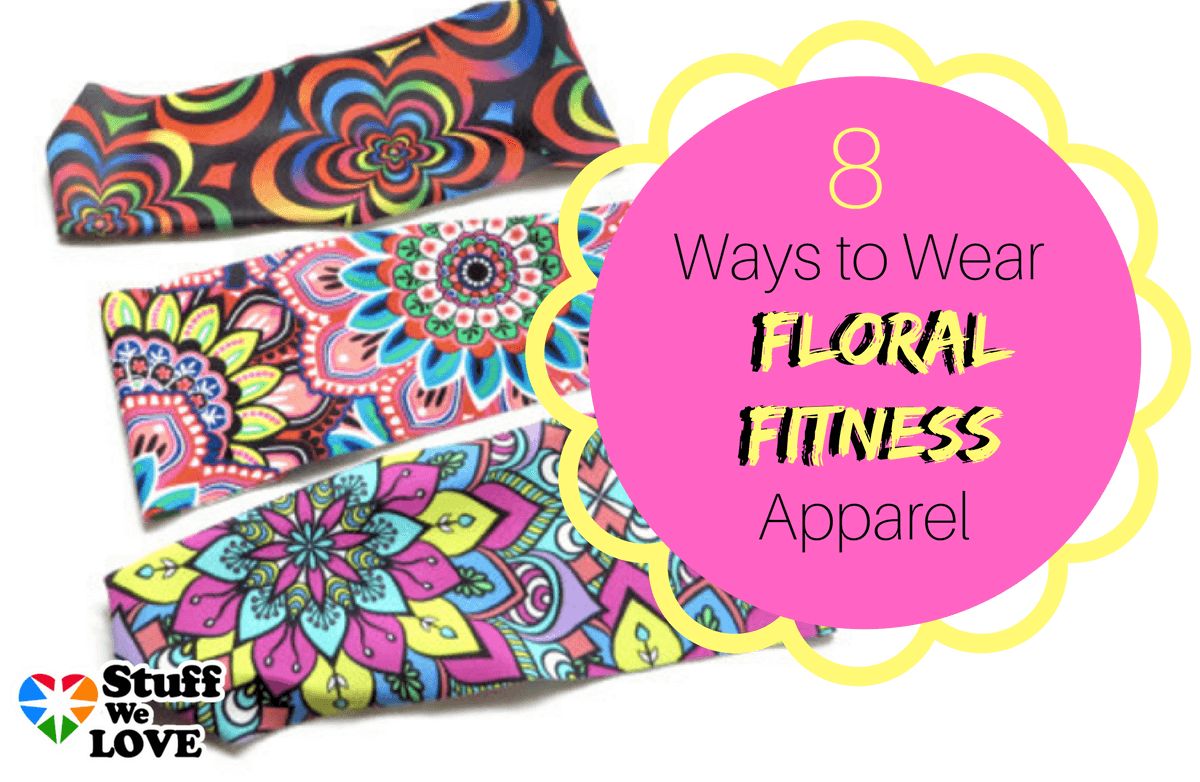 Why simply stop and smell the roses, when you can wear them? Gone are the days when getting ready for the gym or a walk around the park meant hiding your personality under boring, solid-colored clothing. Today's athleisure trends speak in flowery tones—loud ones. From red roses and pink peonies to delightful daisies and bright wildflower bouquets, you can't escape the movement toward adorning your body in head-to-toe flower power
If you're ready to rediscover your inner flower child or are just looking to make a smaller statement with that one perfect floral piece, then you'll find these fresh, fun, functional and flowery pieces are a cinch to mix-and-match with workout clothes you already own. Plus, they are great for any activity, from tiptoeing through the tulips to running through the ranunculus.
1.
Tank Top
(CALIA by Carrie Underwood, Dick's Sporting Goods, $45)
Photo courtesy of CALIA by Carrie Underwood.
Stay breezy, cool and smelling like a rose with this colorful, flowy tank top featuring BODYBREEZE wicking fabric and BODYFREE antimicrobial technology. Loose fitting, comfortable and fashionable with a subtle flower pattern, one reviewer likened wearing this tank to "walking in a garden of serenity."
2.
Yoga Pants
(Flexi Lexi, $79)


Photo courtesy of Flexi Lexi.
You don't need to be able to do a handstand to wear these adorable flower-pattern-meets-stripes leggings. Four-way stretch means you can touch your toes or sun salutation in comfort, and, let's face it, just looking at these leggings will put a smile on your face.
3.
Running Shoes
(Adidas, starting at $88.90)
Photo courtesy of
Amazon
.
It will be hard to find a reason to stay home and blow off the gym once you slip on these sneaks. Every step of your run or turn of your bike pedal will feel turbocharged by the bright colors and floral pattern adorning these Adidas shoes. They're sure to match (or tastefully complement) any workout attire you choose to pair with them, too.
4. Plus-Size Tankini (24th & Ocean, $62)
Photo courtesy of
Amazon
.
Be cute, covered and comfortable in this pretty watercolor floral print tankini with a trendy keyhole cutout. With adjustable straps and an underwire bra, this bright top fits a variety of bust sizes and its nylon and elastane fabric means the suit will move with you through every water aerobics class or surf lesson.
5.
Running Shorts
(Asics, $12.99)
Photo courtesy of
Amazon
.
You don't have to be in the tropics to channel your inner beach girl. Slip on these hot pink floral Abby shorts by Asics, slather on some sun block and hit the trail, the track or the sand volleyball courts for some outdoor fun in the sun.
6.
Sunglasses
(grinderPUNCH, $9.99)
Photo courtesy of
Amazon
.
Put down the old tortoise-shell-framed standbys and pick up a fun new pair of shades. Protect your eyes while making a statement as you walk the beach or to the farmers market with these stylish, floral-patterned sunglasses in blue, red, pink or yellow.
7.
Sports Bra
(Old Navy, $26.94)
Layer on a little flower power, starting with the innermost layer, with a pretty pink and black floral sports bra from Old Navy. Affordable, wicking and available in a wide range of sizes, you'll delight in knowing you can sport sunny, bright patterns under all your favorite workout tops.
8.
Headbands
(JustBreatheAcc, $13.50 for a set of three)
Photo courtesy of Etsy.
Go ahead and let 'em see you sweat. Made of nylon lycra, these fun, no-slip floral headbands are super absorbent, breathable and won't fray. Plus, they leave your hair free of "sweatband dent"
and
come in a pack of three so you can easily wear one for every workout.
Do you have a favorite piece of floral workout attire that you love? Share it in the comments.
We hope you love these
products
as much as we do! SparkPeople may collect a small percentage of
revenue
from the links on this page.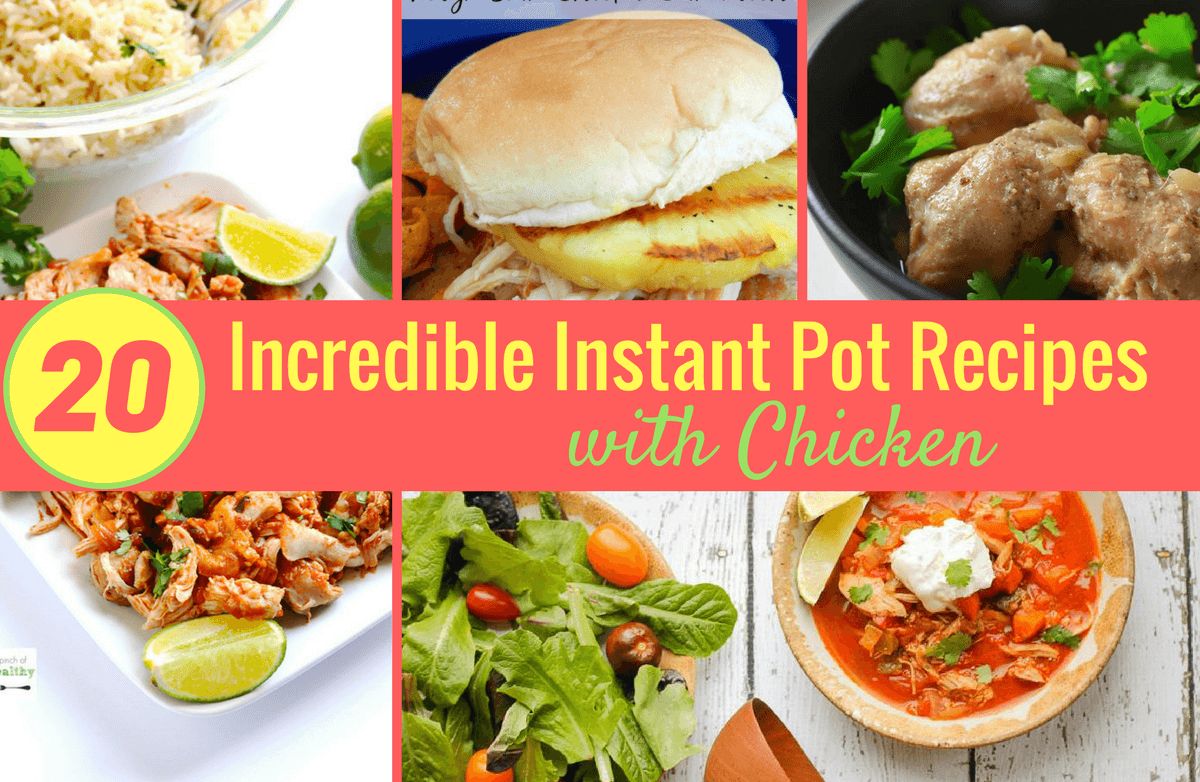 Unless you're vegetarian or vegan, chicken is probably one of the mainstays of your weekly meal rotation—and for good reason. Not only is it delicious, it's also low in fat, low in calories and high in protein, making it a great addition to any weight loss plan. That said, if you're preparing the same old chicken recipes night after night, it's easy to get stuck in a rut that could have you swearing off poultry altogether. And if you're time-crunched or oven-challenged, you could find most traditional chicken recipes a little daunting.
Enter the
Instant Pot
. There's a reason this electric pressure cooker is selling like hotcakes—it delivers the juicy, tender results of the slow cooker, compressed into as little as half an hour of cooking time. When you don't have the time or foresight to
meal-prep
the night before, you can toss a few ingredients into the Instant Pot after work and enjoy a healthy, home-cooked meal with minimal hassle.
Read More ›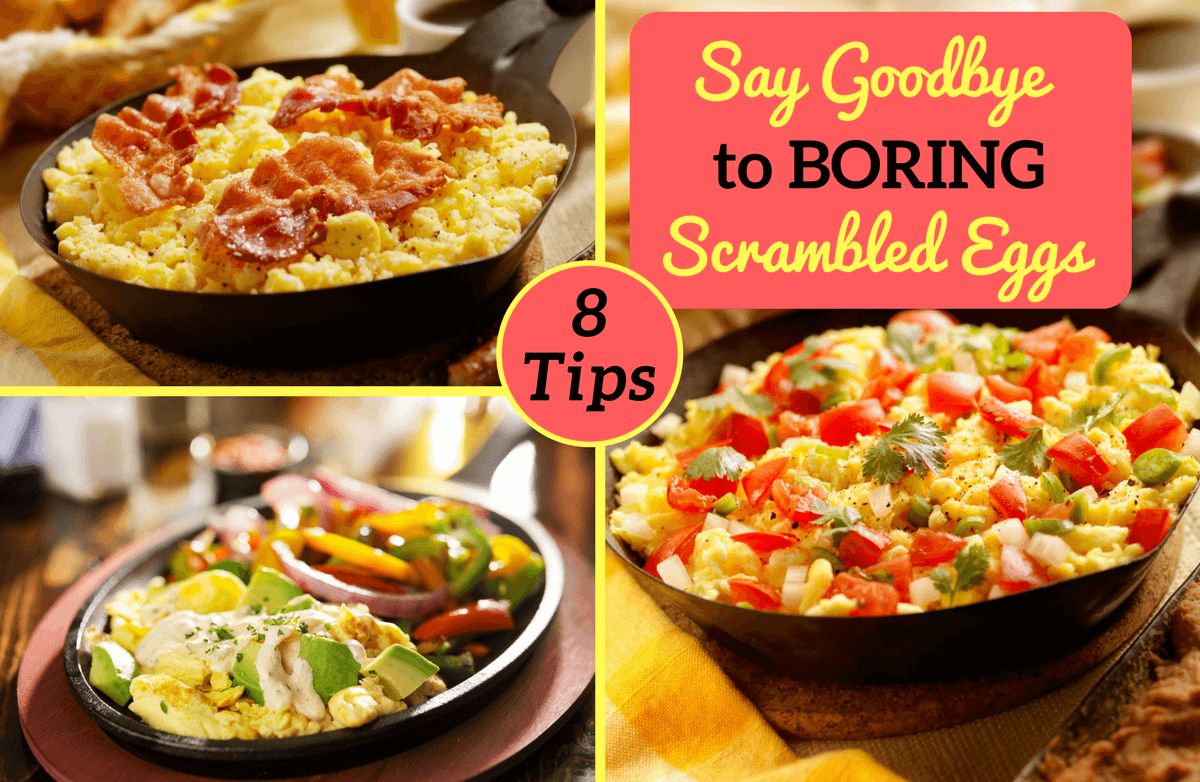 Tired of your same old boring scrambled eggs? They're so easy to make since all you have to do is crack, whisk and scramble, but after awhile you'll want to switch it up. The key is adding different ingredients to change it up and make them great again.
Not sure what to add? Fear not! We have eight delicious upgrades to get you egg-cited again.
Read More ›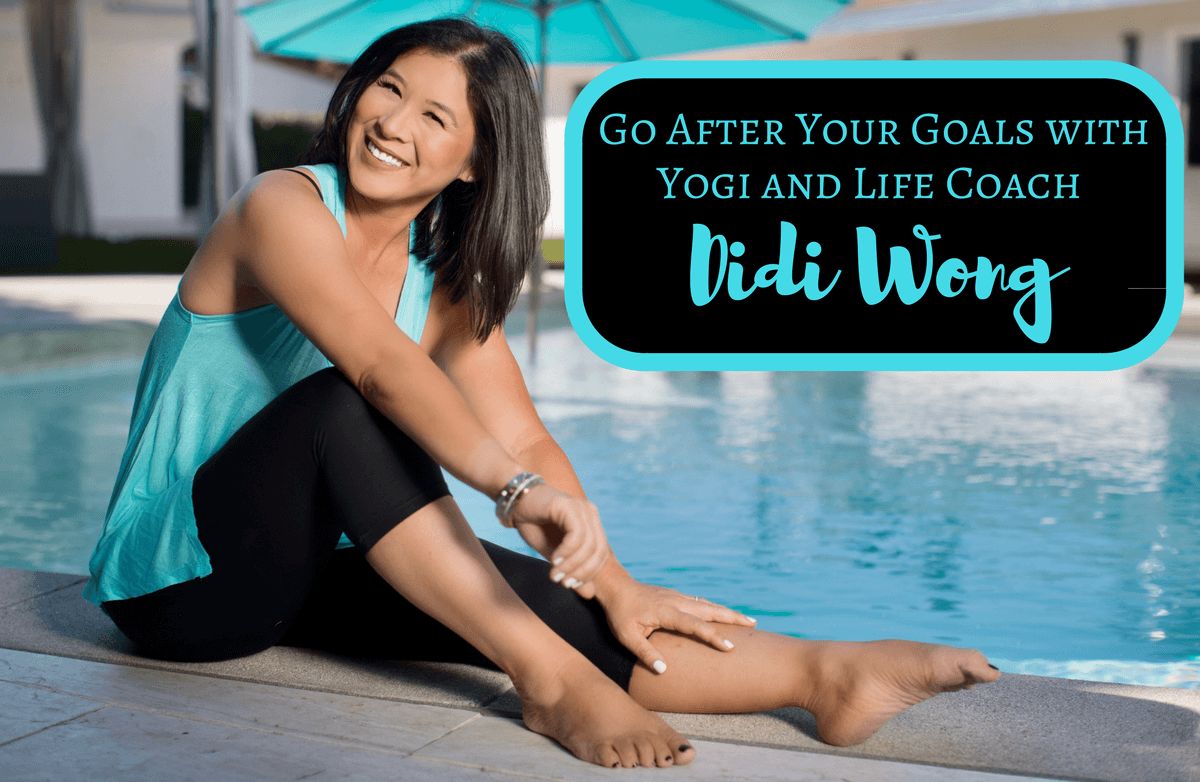 Inspirational women are all around us, teaching, motivating and leading others by example through the way they live their lives. The Spark Your Life Series connects you to thought-provoking female leaders whose stories can help you achieve life balance, a health and fitness goal or a better state of mind.

This month, we talked to Didi Wong, a master practitioner of integrative wellness and life coaching, about how she sets goals and creates action plans to go after them. Click here for your own goal-setting action plan.
About Didi



As a mother of four who is also a business owner, life coach and internet personality, Didi Wong believes that balance is essential to success in every element of life, from fitness and nutrition to family and relationships. That philosophy has reflected in her very diversified life. Raised in Hong Kong and England, Didi's lifelong dreams of being on Broadway led her to attend college in the United States, where she earned a degree in public relations from Boston University's College of Communication. Didi then moved to New York City, where she worked in PR for such major companies as Vera Wang, The New York City Ballet and Pier 59 Studios. After moving to Los Angeles with her husband, Didi's TV appearance on a reality fitness competition series earned her legions of fans—but it was yoga that finally brought her peace and fulfillment.

Following her passion for yoga, Didi launched her own yoga-inspired clothing brand, Chakras by didi. Her business success was followed by motherhood, and then transitioned to a new role as an integrative wellness and life coach. Didi believes that with proper balance, time management, positivity and love, anything is possible.
Describe yourself in three words.
Positive, honest, blessed

How did you get started in the fitness/wellness industry?
I have always been into sports and was on the team for the China Junior Olympics when I was seven. Growing up, I was given the opportunity to take all types of dance classes—from ballet to tap to Latin ballroom dancing—and I was a member of every team you can imagine during high school. All of this set my foundation to do something in the fitness and wellness industry. As I grew older, I became very passionate about mental health. I just love the combination of mental, emotional, physical and spiritual health coming together to make one whole, and that is why I pursued certifications at Integrative Wellness Academy.

How does life coaching tie in with fitness?
Life coaching is considered a field in the health and fitness industry because it exercises one's mental health. To live a full, healthy life, one must first strive to be mentally healthy. As a life coach, I help guide my clients to think about changes they can make in their lives, and pose powerful questions that lead them to achieve a happier, healthier life.

You've achieved a lot throughout your career. What are your top three tips for setting realistic (but motivating) goals?
1. Set a goal that you are passionate about, then you will be more likely to achieve it efficiently and accurately.
2. Set a goal that is achievable (but not drastic) within a short period of time.
3. Set a goal that allows you to physically count or see the results that will motivate you to keep on going. For example, seeing your bank statement increase, seeing your body fat percentage decrease or knowing you are drinking one soda a day instead of four will inspire you to continue.

What are the most important characteristics that a goal should have?
A goal should be realistic, practical and within your "season." For example, it is not realistic, practical or seasonal to say that you want to lose all 30 pounds of your pregnancy weight a month after the birth of your baby, or that you will run a marathon in one month when you haven't been training. It's also a good idea to be specific with a goal and take baby steps, because it will give you great satisfaction when you achieve it and will motivate you to continue.

Once a goal is set, how do you stay motivated to achieve it?
I always recommend visualization in the form of a vision board, and complementing it by reading motivating blogs and inspirational stories. I love "rewards," too. They don't have to be expensive or grand—it could be buying yourself a new T-shirt or a manicure, or taking extra time to do something fun. I also recommend setting a date by which you want to achieve the goal, so you stay motivated for a certain time period. For example, if you want to lose weight, register for a 5K or plan a big birthday party so that you are working toward that event.

What's the best goal-setting advice you've ever received?
To not just think it, but do it.

What are your top three tips for staying motivated when a goal seems out of reach, or when progress seems slow?
1. When your goal seems out of reach, reassess the goal and make a more achievable one!
2. When progress seems slow, look at what actions you are taking to achieve it. Can you increase the time spent, or can you add some other action to achieve it more efficiently?
3. Stay motivated by talking about your goal out loud to friends and family, and have someone hold you accountable.

Was there ever a time when you did not achieve a goal, or when you had to adjust or reevaluate a goal? What did you learn from that experience?
Yes! In business, sometimes goals are set to motivate myself or the team. There are times when the goals are pretty high, and when setting them, I know already there is a slight chance that they may not be met. The lesson I learn on a daily basis with my business goals is that I must keep trekking, and sometimes I must sprint to the finish line. If we don't meet the goal one month, we work harder the next month.

Being a CEO, I wear many hats. If I can keep my team motivated like I keep myself motivated, that's a big achievement already. The key is to build the best team.


Get Your Action Plan



Achieve your own goals with advice from Didi Wong.

Click here for your goal-setting action plan that shows you how to break down five common goals into more achievable steps.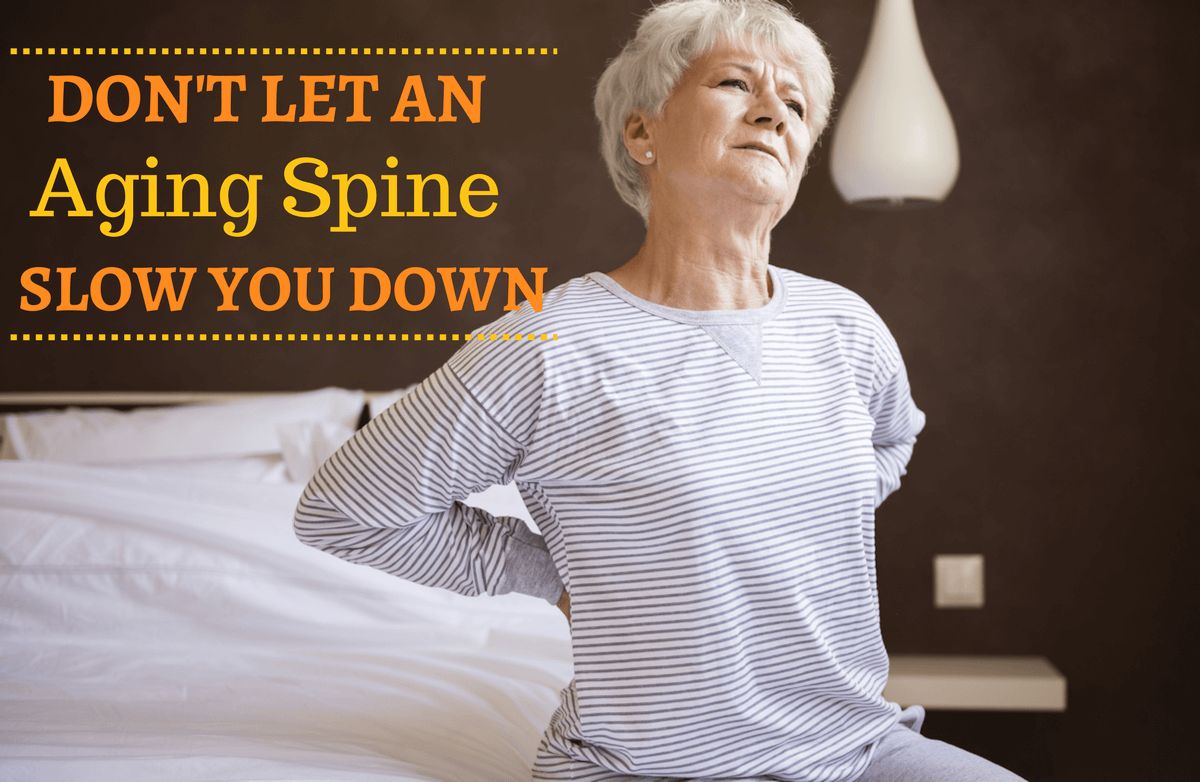 Symptoms of the aging spine include the following: friends or family noting that you look "bent over," a subtle groan coming out every time you reach down to tie your show, a waistline that seems to be expanding despite your steady weight. Isn't aging lovely?
With gravity pulling you down on a daily basis, you need strength and endurance just to hold yourself up. If we relax and slump back in the desk chair or while standing in front of the stove too often, the eventual result is a sore back and a weakened, distended abdomen. While everyone deserves a good break from the stresses of daily life, prolonged sitting is
now considered by many experts
to be the new harbinger for many chronic diseases, including diabetes and heart disease.
Our spines change as we change over time—it has the effects of our lives written all over. Whether it's daily habits putting a strain on the 50-plus joints of the spine or accidents or illnesses that affected the spine, it's important to care for these bones as we age. With some tools, you can counteract the effects of aging on your spine, increase your sitting endurance, experience less stiffness and maybe even less groaning over time.
Read More ›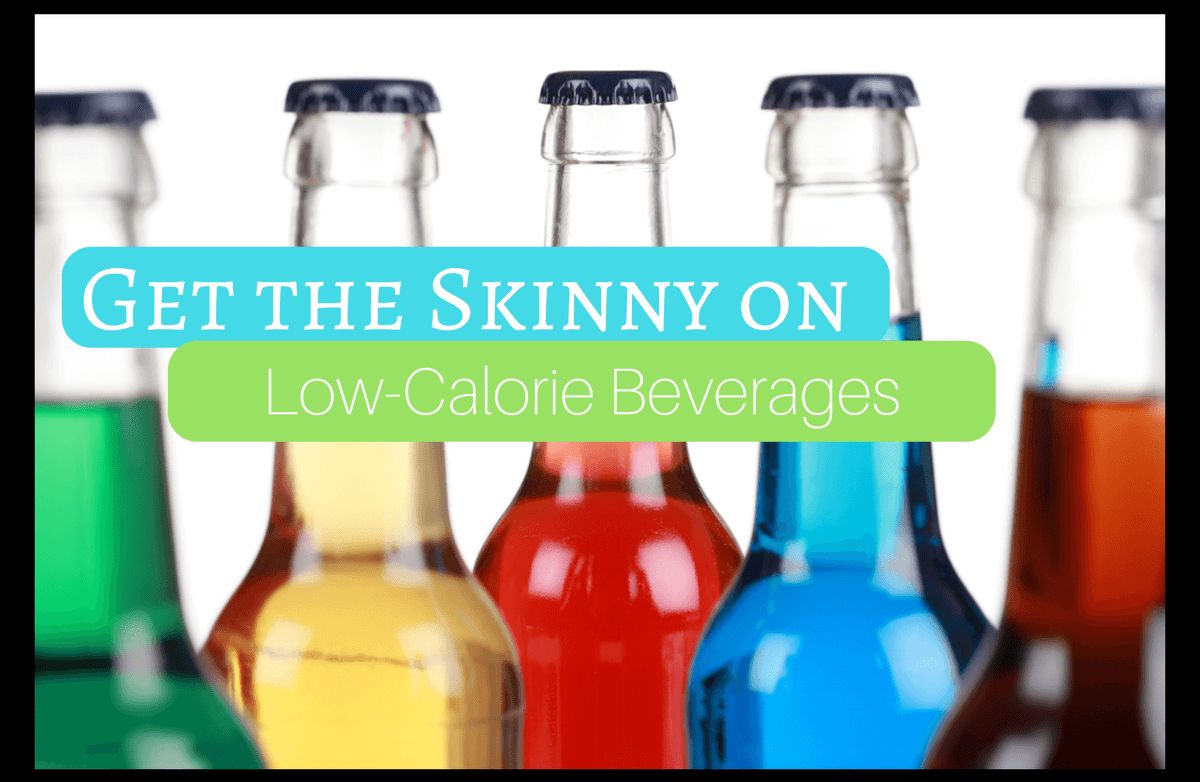 With so much health information swirling around, both online and off, you're bound to come across your fair share of myths on the path to wellness. In addition to food and fitness, there are plenty of misconceptions about beverages as well. One day you might hear that your favorite low- or no-calorie drink is good for you, and the next day an article claims that it could jeopardize your health or send your weight soaring. How do you know what to believe and what to ignore?
Read More ›